Sep 20, 2010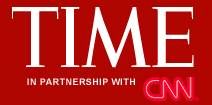 Mike Barnicle: The Case For Ed Rendell as Chief of Staff
Here he was early the other morning in Washington, Ed Rendell, the governor of Pennsylvania, 66 years old, in work-out clothes that made him look like he had stolen a tee-shirt and shorts from a locker at a homeless shelter. He wore a long-sleeved lime green Nike shirt, baggy shorts, a smile on his face and had a plastic take-out tray filled with pastries in his hands.
"Want one?" he asked. "The blueberry muffin looks good."
He was there to participate in a televised walk-for-health organized by Mika Brezenski and MSNBC's Morning Joe program. He was on the Mall, half way between the Washington Monument and Capitol Hill; the White House, a mile away, separated from Rendell by the distance between the different universe that has slowly but surely made Barack Obama's many talents seem lost in a faculty lounge where tenure means nobody ever worries about a paycheck rather than on streets and suburbs where fear stalks the economic landscape causing parents to wonder and worry over prospects of a paycheck for them and a better life for their children down the line, beyond the horizon of November elections.
"What are you going to do next?" Rendell was asked.
"I'm not sure," he replied.
He has a voice that resembles five miles of gravel road and a resume that has kept him in touch with the daily aggravations and achievements of a disappointed and angry public. He has been a District Attorney, mayor of Philadelphia and is now Pennsylvania's term limited governor, about to hit the bricks when January arrives. He knows one thing for sure: There is no ideology in items like paving contracts and cops on the block. In those jobs, you either govern and get-it-done or you are gone.
Rendell has been out in the middle of the night at curbside homicides, slashed municipal and state budgets, balanced them too, cried with victims of violence, heard parochial complaints of state legislators, endorsed a losing candidate for president, dropped 40 pounds on a diet but never lost the ability to listen and count, to cut a deal and losses too.
"What about taking Rahm's job?" he was asked. "That'll never happen," he said with a laugh.
It seems nearly certain now that Rahm Emanuel will soon leave as White House Chief of Staff to chase a dream he's lived with for a long time: Be the next Mayor of Chicago, his home town.
When – and if – that happens, a guy like Rendell would be a gift to a presidency that sometimes seems more intent on lecturing rather than leading. Life is not a seminar to politicians, like governors and mayors, who make multiple decisions daily that ripple through states and cities with immediate impact.
Afghanistan and Iraq are literally about life and death with only a noble few, the military and their families, serving and suffering. A health care bill's benefits are off on the horizon. A reform of bank regulations has left an entire industry – the financial services industry – uncertain about what new rules will mean so loaning and hiring are both on hold.
Obama's accomplishments sit in the land like a gift marked "Do Not Open Till 2013." Too late and too undefined for a country burdened by a lack of confidence in the future and an unhealthy fear of a present where politics careens crazily like a pinball, rebounding between the unearned anger of the Tea Party and the often clueless behavior of Democrats more afraid of losing an election than winning the confidence of people by telling the truth of our history: Any country that has endured depression, world wars, the social and military scar of Vietnam, the cultural disgrace of segregation, the slow, painful loss of industry overseas and Jimmy Carter can certainly deal with carving a new trail in this, a new century.
America needs a pep talk. And Barack Obama needs someone around him who has an instinct for what it feels like when you fear a mail delivery that contains a tuition bill, a phone call from a collection agency, empty spaces in the company parking lot, testimony to lay-offs and a calendar on the wall where the next page turned might as well have a question mark rather than a month.
Ed Rendell won't be moving into the West Wing when he leaves office. But someone like him, someone who understands that life is often uneven and unfair but that we are all residents of a land rooted in optimism would be a huge benefit for a presidency that seems to have forgotten the flag they planted in the fall of 2008, the one that read, "Follow Me."