Tag: John Martorano
FBI agents and other officials protected James "Whitey" Bulger as he roamed free for decades. Is there a statute of limitations on corrupting the system?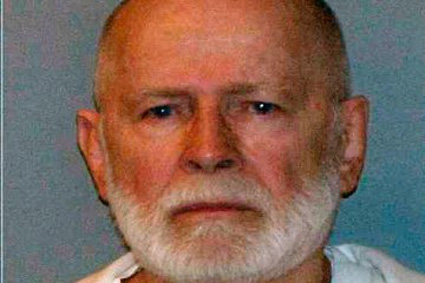 Occasionally, there is more eloquence in a single word than in a string of finely crafted statements. Today was one of those moments as James "Whitey" Bulger stood and listened while that one word — guilty — was repeated 31 times in federal court in Boston: guilty of multiple counts of racketeering, extortion, drug dealing and, most importantly, guilty of 11 murders.
A jury sat for 35 days of testimony, listened to 72 witnesses, heard about homicides coldly committed as if they were an element of some business balance sheet, a buyout with bullets, Bulger as sort of a combination of CEO and risk officer of his own murderous hedge fund. And across all the decades he always bet his future against his victim's lives and continually won because he had a merger agreement with the FBI, literally partners in crime.
Years ago, when his brother Bill was a state senator from Boston, I indicated that no drug — heroin, cocaine, marijuana — moved in South Boston, Bulger's own neighborhood, without James' knowledge. Bill took great offense at the charge and told me that I didn't know what I was talking about and that he, Bill Bulger, had been assured by people who knew far more about drug trafficking than I did that I was flat out wrong. His source: the FBI, specifically John Connolly, a former agent now serving a 40-year sentence in Florida for conspiracy to commit murder.
The victims were John Callahan, shot to death in Florida in 1982, and Roger Wheeler, killed in Oklahoma in 1981. They died because James Bulger was afraid they might cooperate with the law against him. Connolly allegedly told Bulger about the threat they posed to him. So both guys were murdered by John Martorano, who killed many, many people — dozens — for a living as part of the thriving, prosperous, criminal growth industry Bulger ran for over three decades. Of course, Martorano is free today to walk in the sun, go to the beach, the movies or a ball game because he cut a deal with the government: his testimony in exchange for his freedom.
(
VIDEO:
A Mysterious Death of Witness for 'Whitey' Bulger Trial
)
And that gets to one of the questions that linger at the successful conclusion of Bulger's trial: How is that so many former FBI agents along with an assortment of former Justice Department lawyers from the 1980s and '90s were not required to testify about what they knew and when they knew concerning the fact that so many seemed aware that the FBI acted as a virtual bodyguard, a protector, of Bulger, in some cases actually obstructing Boston and Massachusetts State Police detectives who were after him? Is there a statute of limitations on corrupting the system?
It sure is understandable that the U.S. Attorney's Office in Boston wanted an efficient trial so it clearly couldn't call everyone to testify. They had a mountain of evidence to introduce and the prosecution team was skilled, more than capable and had been ready for years for this moment. But as they lug Bulger off to federal prison where he, an aging sociopath and killer, will surely die, there are more than a handful who used to carry a badge or represent the law who turned their eyes and dropped their duty all the while one man ruined so many lives, figuring he could operate under his own personal consent decree issued by our very own government.
It took a jury to finally point out the truth. And they did it 31 times, using the most powerful weapon of all, the one simple word: guilty.
PHOTOS: The Many Looks of James 'Whitey' Bulger
An earlier version of this article misspelled the surname of James Bulger's hit man. He is John Martorano, not Martarano.