Oct 16, 2009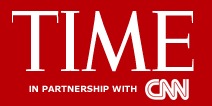 Friday, Oct. 16, 2009
One Death in Afghanistan: Ben Sklaver's Story
Last week, Laura and Gary Sklaver buried their oldest boy, Ben, who was 32 when killed by a suicide bomber in the remote village of Murcheh in the distant land of Afghanistan. Ben was a captain in the United States Army. Now he has become one of 804 Americans, 37 from Connecticut, to lose their lives in an expanding war that belongs mostly to the parents and families of those who serve a nation preoccupied by a wounded economy and political polarization.

"He didn't have to go," Laura Sklaver said the other day. "His obligation was up in May."
"But he was recalled in March," Gary Sklaver added. "And he didn't want to leave his men."
Ben Sklaver grew up drawn to service. He admired his grandfather who served with Patton's Army in World War II. He joined ROTC at Tufts, received a Master's in international relations from the Fletcher School of Diplomacy, was commissioned as an officer in the Army Reserve in 2003 and became convinced that a world consumed with conflict and terror might be changed by Americans bringing clean water, medicine and food as much as by drones, missiles and military might.